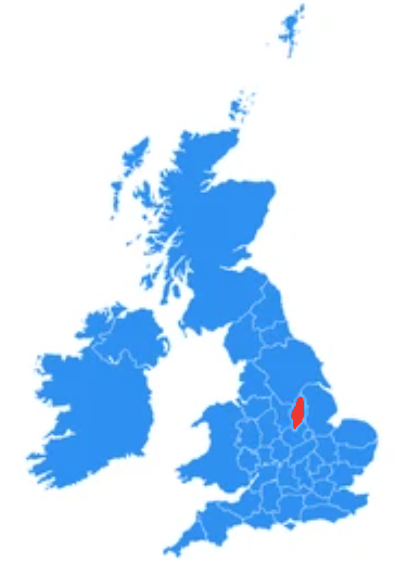 The White Hills Park Trust comprises six succesful academies in Nottinghamshire; three primary academies, two secondary academies (including a sixth form centre), and one all-age special academy.
Our academies are united in our mission to provide the very best opportunities and outcomes for young people, and our staff work closely together to deliver high quality teaching and learning, share good practice, pool resources and participate in joint projects for the benefit of pupils.
"We want the very best for every child including all aspects of their development – academically, emotionally, culturally, physically so that they leave us with their lives enriched and able to succeed"
Dr Paul Heery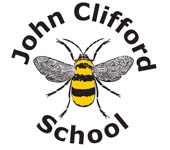 John Clifford School
"Be your best, celebrate success.Together we will be successful"
Nottingham. NG9 2AT.
Primary and Nursery
for children aged 3-11
At John Clifford School, we strive to be our best in all that we do, positively contributing to our lives and those of others. We are a strong and passionate staff team with many unique strengths and interests which we bring into our environment to enhance the experiences of our learners. We work closely with our families, recognising the partnership that we must share for the success of our children. We proudly celebrate the union of our school, our families and our community through our curriculum and wider school events.
Our ethos is strong and through the John Clifford Promises we are able to:
Be the best people that we can be in this shared and diverse world;
Be the most creative and open-minded learners with a thirst for lifelong learning; and
Be aspirational in all that we do and to go beyond what is expected.
We are very proud of who we are and what we do, valuing the individual and their identity. Mental and physical health are key to our provision and opportunities to support all aspects of development are available. The core offer from John Clifford School sees Outdoor Learning, outstanding swimming provision and access to a wealth of additional after school activity.
We are extremely busy bees and we welcome positive challenge and change in all forms. If you wish to visit our school then please contact the School Office so that something may be arranged (subject to Government Covid Guidelines). We look forward to seeing you.
Mrs Janine Waring
Headteacher
Springbank Academy
"Caring, Happy, Healthy,Sporty, Scientific"
Nottingham. NG16 3HW.
Primary and Nursery
for children aged 3-11
Springbank Academy and Nursery is a place where all our children, staff and wider school community can excel in an environment where they feel safe, happy, and cared for. We are a school that is committed to providing a high standard of education for every pupil, and pursue excellence at every opportunity.
We see ourselves at the heart of the local community, in a partnership with parents and carers, offering excellence in education and helping the children to learn the core learning skills they will need for their future.
Our curriculum and values will inspire everyone in our school family to be motivated and curious learners, and offers the core skills, knowledge and enrichment to enable all to gain the foundations for a quality future and a love for life-long learning.
Our STARFISH values; Sportsmanship, Tolerance, Appreciation, Respect, Friendship, Integrity, Sensitivity, Helpfulness show the values important to everyone in school.
Springbank is a place where ALL of our children, staff and school community will be safe, happy and cared for. Our curriculum offers skills and enrichment so that EVERY child is able to gain the foundations for a quality future life and a love for life long learning.
Our motto "Caring, Happy, Healthy, Sporty, Scientific" sets out our mission for the school.
Our commitment to excellence in education and learning and our partnership with parents and the local community extends beyond the school day to include a number of extra-curricular activities before and after school. We believe learning isn't restricted to the classroom and that every child who comes to Springbank has an entitlement to a range of visits and experiences that enrich and enliven the curriculum. Outdoor learning, creative arts and being eco-friendly all form part of our teaching and learning programme.
Inviting visitors into school brings our children's learning to life. We are all learners in school and staff continue to learn too, keeping up with the latest developments in education, theory and practice, keeping their skills and knowledge up to date or developing their own potential through degree or master's degree courses.
Mr Adam Lumley
Headteacher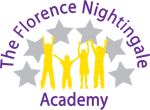 The Florence Nightingale Academy
"Laugh often, dream bigand reach for the stars"
Nottingham. NG16 3HB.
Primary and Nursery
for children aged 3-11
The Florence Nightingale Academy is a successful Primary and Nursery school in Eastwood, Nottinghamshire, with a community of over 400 learners from ages 3 to 11.
Our aim is simple: every learner must succeed. Our staff and governors are dedicated to fulfilling that aim and they put every effort into providing our children with first-class opportunities, both in the classroom and through extracurricular activities and support. We also provide varied opportunities for wider provision, both for our pupils and for adult learners in the local community.
Our school vision ensures we enable all learners to fulfil their full potential. We strongly believe children should 'Laugh often, dream big and reach for the stars', and this ethos is present throughout our school.
We welcome visits to the school, if you are interested in visiting us please contact our office to arrange an appointment.
Mrs Lucy Baxter
Headteacher
Alderman White School
"A Community of Opportunity for all."
Nottingham. NG9 3DU.
Secondary education
for children aged 11-16.
Post-16 education through
Bramcote College Sixth Form
At Alderman White School, our INSPIRE values (integrity, nurture, success, perseverance, innovation, responsibility, engagement) can be seen in every aspect of our work – we are constantly striving to inspire our students, but find that they often inspire us too!
Students at our school make very good progress. This does not happen by chance, but through staff knowing every young person as an individual, and supporting and challenging them to achieve even more than they think is possible.
Alderman White is a real "community of opportunity for all". The school has a well-deserved reputation for the quality and range of trips, visits, performances and extra-curricular opportunities available, helping our students to become well rounded, confident young adults.
We are constantly striving to make our school even better and our students and parents play a vital role in this, through our School Council, Parent Forum and Parent Teacher Association. Our school benefits from working closely with the other schools including those in the White Hills Park Trust, and many of our students attend the Trust 6th Form.
We welcome visits to see us in action – please contact the school to arrange an opportunity to visit during the school day.
Mrs Annwen Mellors
Headteacher
Bramcote College
"Work Hard. Be Well. Do Well."
Nottingham. NG9 3GA.
Secondary and post-16
education for children
aged 11-19, incorporating
Bramcote College Sixth Form
We want the best for all our students and have the highest expectations. Although we recognise how important academic performance is, Bramcote College is about much more than exam success. We develop our young people and place high value on enrichment and on providing learning opportunities that inspire our students both in and outside the classroom. We recognise that every moment in school is a learning moment and that this contributes to the sense of belonging we foster.
We work closely as a staff body and together with students, parents and governors, we ensure that our students make good progress. Our latest Ofsted report states that 'Leaders are determined that only the best is good enough for pupils at the school. They have introduced an aspirational culture, which pupils and staff have embraced.'
Our strong pastoral care system, rooted in our ethos and values, means that we know our students well and recognise how to bring out the best in them.
We are proud of the school we are and excited about the school we are becoming. We are happy to receive visits during a normal school day where you can observe student learning and talk to students and staff about life at Bramcote College. Please call us to arrange an appointment.
Mrs Heidi Gale
Headteacher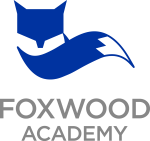 Foxwood Academy
"Learning For Life"
Nottingham. NG9 3GF.
Special academy catering
for children aged 3-19
with special educational
needs and disabilities
We are a school for children and young people with SEND but also a school for parents and carers.
The children, young people and staff at Foxwood are remarkable. We have just over 110 children and young people and approximately 60 staff. Our youngest children start at age 4 and our oldest leave us at the age of 18. All of our children and young people have an Educational Health Care Plan (EHCP) and all of our children have difficulties with cognition and learning. About 75% of our children would be described as children and young people with an Autistic Spectrum Condition (ASC or sometimes called ASD) and others can be described as having Sensory and /or Physical needs.
We have a very strong set of core values that guide us in every decision and action that we take. All students have inclusive access to a curriculum and additional services that prepare them very effectively for life. Many of our children and young people are vulnerable, have learning difficulties and require a more specialised environment. One of their most important rights is to have an outstanding education where learning and progress is central to their development.
Lots of parents and carers contact us to see if our context; or the children and young people that we teach, are similar to their children and young people at home. Peer groups are very important for our children and so this is understandable.
Please see our website for more information, and do not hesitate to get in touch.
Mr James Hutchinson
Headteacher